Reach high spending payers in similar apps to yours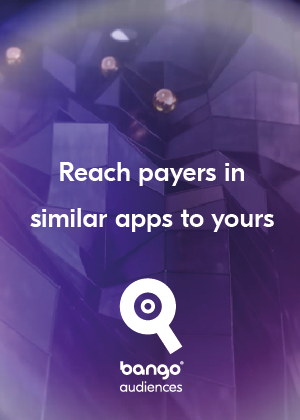 You face many challenges when growing your apps user base. Sustaining campaign performance is complex, with payer acquisition requiring a lot of effort and cost.
Get your ads straight to payers in similar apps to yours and drive more value from your ad spend.
Increase the conversion from install to payers by 2X.
Apply a Bango Audience to your Facebook campaign in just one-click.
Browse Bango Audiences
Bango Audiences are built by analyzing purchase behavior from billions of dollars of consumer app spending. App marketers focus their Facebook campaigns with these tailored audiences to get straight to the people most likely to buy.
Get in touch to book a demo.
Get more expert tips and tricks to acquire payers with targeted Facebook marketing campaigns