Bango have a great story to tell this yea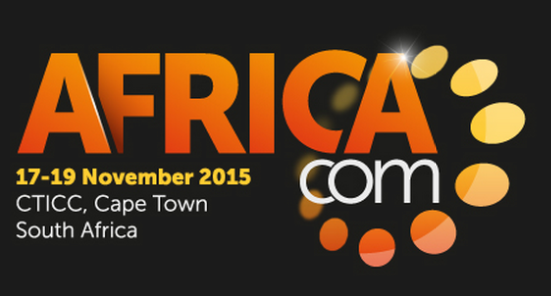 r; the first launch of Direct Carrier Billing in Africa of Google Play, with Telkom South Africa. Trevor Goldberg, VP Business Development MNOs went to AfricaCom to spread the word and enable more African operators to go live with app store carrier billing. Here he reports on the event, it sounds like a well organised, very sociable affair!
I've just arrived in Cape Town for AfricaCom 2016. I was here last year, however this year's event promises to be bigger and better. There will be 10,000 attendees, over 350 exhibitors and a whole host of special side-events, such as Ericsson's Ahub, highlighting the very best of Innovation. I suspect there will be some time to have a glass or two of Stellenbosch wine, as it's the Mobile Monday party this evening in Camps Bay, the MEF party tomorrow, followed by Google's rather exclusive event at the Piano Bar and then the Ericsson party starting at 10pm at the Waterfront look out. It'll hopefully be a productive 3 days.

Day one

Today has been extremely good and all meetings ran to schedule. The show floor, conference rooms and adjacent hotel (The Westin) allow for an easy transfer time between meetings, regardless of location. A welcome difference to Mobile World Congress, CEBIT or CES, where one has to allow 15-20 minutes to get to appointments. I feel remarkably OK after a fun packed (and late) evening at UMG bar in Camps Bay for the Mobile Monday party.
I had an opportunity to visit the show floor this afternoon and there are a number of interesting products and services being offered to operators and other organisations in the mobile ecosystem. For example, there a company called Equaltel, who provide a mobile telephone mounted to a self-sufficient pod and gives consumers services such as voice, data, text and Internet access to remote locations, in a shared approach for a simple payment, as and when required. So, a shared mobile phone, for small communities.
It's the MEF (Mobile Ecosystem Forum) party this evening and I'm on the MEF Board in Asia, so will use it as an opportunity to promote the activities of MEF to potential new members. MEF were present at an event I attended earlier in the year in Lagos, as Nigeria is a big focus for them.
I'll need to leave the MEF party a little early, to get to Google's party, as there a few people who I need to see, both from Google and our operator customers. Thankfully, even after an 11-hour flight from the UK, there's no jet-lag as it's just a 1-hour time difference, so I'm feeling good and ready for a night of networking…

Day two

Wow, what a great night. I'm not entirely sure what time I returned to the hotel, but it was at least still dark. Its lunchtime and I've just finished the third meeting of the morning and thankfully have a break of almost two hours before my next meeting. Time to have a catch-up with my colleague Gerry Tucker, Bango's CFO, who's also attending the event.
The main event this evening is the Ericsson awards ceremony, followed by drinks and live music at the Waterfront lookout. I attended last year and it was as good as any MWC party and provided the opportunity for networking and general discussions.

Day three

I made a brief visit to the event for a meeting and I'm now sitting in the airport lounge in Cape Town, waiting for my flight back to the UK, reflecting on the past 3 days. In summary, AfricaCom has been excellent, I made many new contacts and caught up with existing contacts from operators and app stores.
There's no doubt that the event was bigger and better than last year and it has proved to be a very worthwhile visit. Gerry and I participated in over 20 meetings during the 3 days and we had many more informal discussions at the numerous networking events. I will definitely be attending AfricaCom 2016.
Trevor