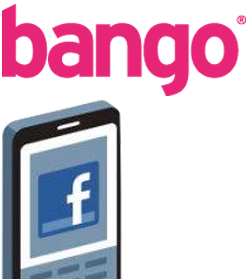 Bango announces that their integration with Facebook is now live in France, on the Orange network. Bango provides Facebook mobile web operator billing in Germany, the UK, USA, and now France, connecting Orange's 26 million subscribers to a frictionless, one-click payment experience on their mobile phone.
Bango continues to roll out the service globally, with new operators being 'switched on' regularly. French coverage will be further improved by connections to Bouygues and SFR before the end of 2012.
Following an initial announcement of the partnership in February 2012, Bango now provides Facebook mobile web carrier billing to hundreds of millions around the globe, as part of an improved mobile payments flow. This enables Facebook's mobile web users to easily purchase digital content without the use of premium SMS messages or the limitations of credit cards. Instead, users enjoy frictionless operator billing, paying on their phone, without the need to register personal details.