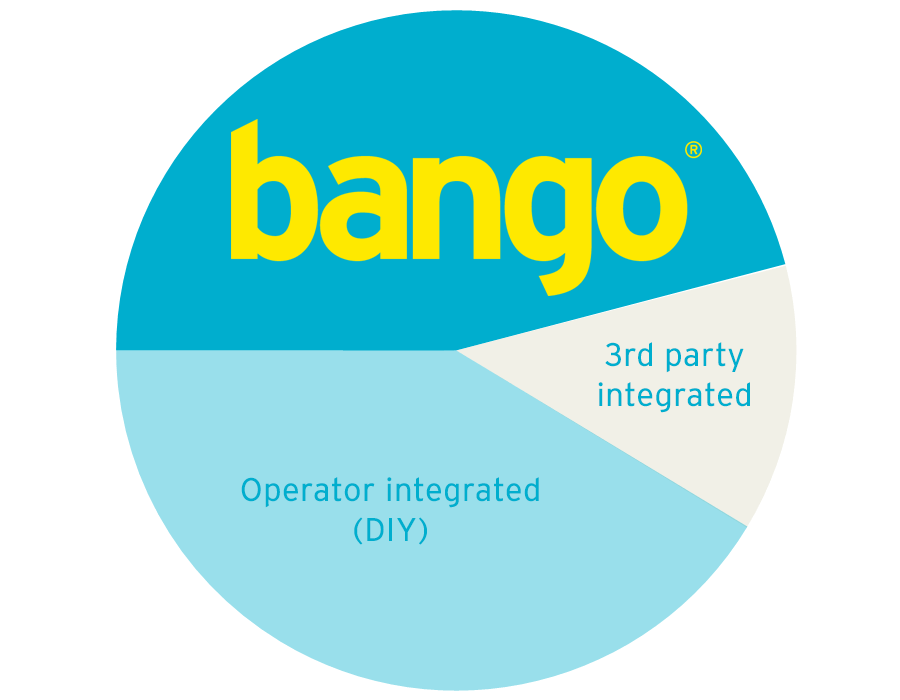 It's official…. the Bango Payment Platform powers more app store carrier billing deployments than anyone else.
"Bango dominates the third party carrier billing marketplace with over 40% of the total app store direct carrier billing connections." This is the conclusive finding of a new report published by Progressive Equity Research.
The report found that app stores are driving the requirement for a unified Direct Carrier Billing (DCB) platform, one that provides a global payment method, which can deliver the user experience, reporting and analytical demands of these internet giants.
The Bango Payment Platform has significant advantages which have led to its position as the number one app store carrier billing provider, including;
Faster speed to market – through one integration with the Bango Payment Platform, in only 9 months du launched carrier billing in Google Play, Samsung GALAXY Apps, BlackBerry World, BlackBerry Messenger and Windows Phone Store
Lower development costs – with Bango you have no development, testing or hardware expenses. Plus, Bango takes care of ongoing maintenance, upgrades and system monitoring
Improved reliability – The Bango Platform is designed to handle payment volumes at a massive scale without degrading performance. The experience of multiple integrations lowers the overall risk to operators.
In the past, operators would look at "Do It Yourself" (DIY) connections with app stores. But as the analysis in the report uncovers, this trend has more or less stopped as operators realise that strategically, a global platform for carrier billing makes DCB much more attractive as a payment method. Looked at another way, there are operational disadvantages to the "DIY" connection approach. See our Don't DIY campaign for the most common issues, which include:
Revenue loss due to integration delays
Unforeseen development work delaying launch
Failure to meet app store requirements and SLAs
Systems unable to handle high volumes of transactions
Bango's product offering has increased to give operators even more scope for success. Bango Boost allows operators to maximize revenues by sharing information such as spend limit management, industry benchmarking, alongside detailed post launch analysis. The analysis is made possible by harnessing the unique insights given via the Bango Payment Platform. The technology anonymously compares billing routes for each app store allowing operators to achieve the highest revenues possible from their subscriber base.
With recent launches such as Telkom South Africa for Google Play, the first carrier to go live in Africa, Bango