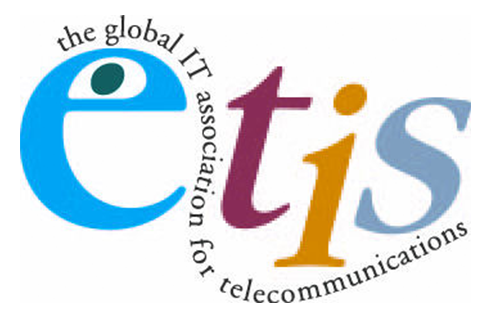 ETIS is an influential industry group that brings together Europe's major telecommunications providers to share knowledge on key technology issues in a trusted environment. ETIS does this by engaging members in invitation only working groups and task forces, where real-world experiences are shared and discussed in a surprisingly lively environment.
Last week the ETIS Billing & Revenue Management Working Group held its first such meeting of the year in Dublin, Ireland, hosted by Openet. I was invited to address the group, to give a 30 minute presentation of the progress of Direct Carrier Billing over the last two to three years, and the opportunity presented by the explosive growth of mobile content sales through app stores. Judging by the areas that generated debate, Bango's presentation hit home in three areas:
Mobile Network Operators (MNOs) may be seeing huge growth in mobile data traffic, but their ability to monetize that data has been less than impressive. From 2008-13 global mobile data traffic grew x46 but revenue grew only x2.4. Given the huge infrastructure cost of supporting this growth in data, these statistics were a matter of concern to the assembled telco execs.

There was general agreement in the group that Over-The-Top (OTT) services, including messaging and VoIP apps, are the main cause of this pain. The challenge for MNOs is to secure new revenue streams, such as Direct Carrier Billing, that enable MNOs to unlock value from the growing tide of content flowing over their networks.
There will be no 'silver bullet' that addresses the challenge from the growth of digital content and OTT services. Instead, MNOs will need to transform themselves into what is sometimes called "the smart pipe", offering a variety of pricing and digital services. These might include location-based insights, customer analytics, personalization products and tools, Quality of Service (QoS) and of course mobile payment.

Crucially, these different products and services must be based on MNO core competencies: A trusted billing relationship with consumers and the ability to quickly locate and authenticate those consumers.
Margins available from Direct Carrier Billing demand a different approach. An established norm of the OTT app store economy is that mobile content developers receive 70% of sales revenue. This then leaves the remaining 30% to be distributed between an MNO, the app store and the payment platform provider (Bango).

With Direct Carrier Billing revenues forecast to pass through the $6bn mark in 2015 (Juniper Research) there is plenty to motivate the MNO, but this is a different world to the old high-margin wallpaper and ringtone sales from a decade ago. This new margin profile requires the MNO to work with great efficiency by driving down both Opex and Capex from providing Direct Carrier Billing to OTT services. There was much interest amongst the telco group in how a growing number are leveraging the Bango Platform to offer carrier billing in the big content stores, at the lowest possible cost. The Bango Payment Platform today powers Direct Carrier Billing in more than 140 markets, which demonstrates this trend.
The wider group discussion focused on the billing challenges, strategies and business drivers influencing the billing environment in Europe. Of particular interest to Bango was analysis of new and emerging business models, and of how revenue management and billing are evolving in the digital age. The Billing & Revenue Management Working Group meeting moves on to Copenhagen in October, where Bango looks forward to continuing the many debates begun in Dublin!