At the end of last year we wrote about how 2010 might the year of Google, Yahoo and Microsoft. Looking at the current mobile market today, we were right, 2010 has not only been the year for Google but also the year for Sony Ericsson, HTC, Samsung and Motorola.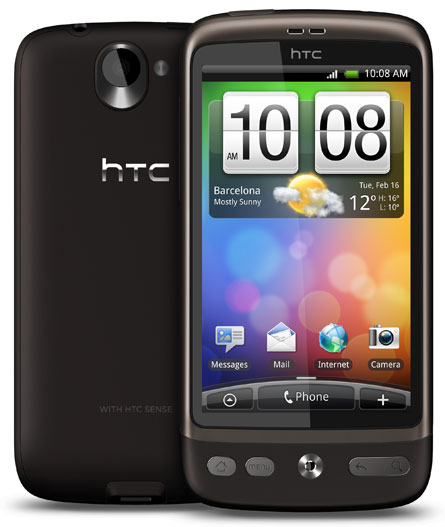 As far as mobile platforms are concerned, Google is gaining huge traction in the smartphone market – According to Gartner Android now powers 25 percent of all smartphones. Thanks to its collaborations with multiple handset manufacturers, Android continues to grab market share worldwide, with Samsung, HTC, Motorola and Sony Ericsson all delivering large numbers of Android devices and more developers choosing to support the platform. But Google is not only gaining momentum within the OS market, in the mobile advertising space, the fight is getting a lot fiercer. Having bought mobile advertising company, Admob, in May this year, Google has been working very hard to replicate its online success on mobile and so far the results are good. With a lot of resources put into improving Google's mobile ad market – new ad formats like site links and ads with seller ratings and product listing ads, its hard work is paying off. Well, at least this continues to be the case, despite Apple's move into the mobile advertising space, with their recent launch of the iAd service. In the location based services area, Google has also done well, having recently embellished it with new features for Android, including re-designed Place Page Reviews, the ability to narrow search results, and real-time updating for Google Latitude, all great enhancements.
But as anyone in the mobile space would know, even if you're an online giant you cannot rest in your laurels. With competition hotting up, Google is being kept on its toes. This is good news for the market, as it shows that mobile advertising is definitely here to stay.

Microsoft has certainly generated a lot interest within the mobile community in 2010. Not only have they confirmed their serious intentions of competing in the mobile search market, with the recent Bing-Yahoo! merger but they're also eyeing the booming smartphone market. The Bing-Yahoo! merger has opened up new opportunities for Microsoft, in terms of reach. The search alliance believes that the combined efforts will allow advertisers to reach an audience of 163 million searchers in the US and 15 million searchers in Canada through Bing and Yahoo – a very competitive offering for advertisers. But on the smartphone market, the story is much more promising. The wait for the launch of Windows Phone 7 was well worth it. Compared to previous itiretations, Windows 7 is a vast improvement in terms of user experience, with the new mobile OS offering an impressive interface which has been well received by users. From an app developer perspective, however the story is a bit different. Developing for this platform is not as easy considering that this is a completely new OS and old Windows Mobile apps will not be able to work on the Windows Phone 7. So to catch up with the rest of the big mobile apps players Microsoft will have to be quick – will 2011 be their year?
Meanwhile Yahoo! and RIM continue to be doing very well in many areas. Both companies have stepped up their game to compete with the rest of the big players. Yahoo! in the marketing search market, having merged with Bing, as mentioned above and their advertising platform continuing to be a popular choice among advertisers, as it offers high number of clicks and conversions rates compared to other platforms.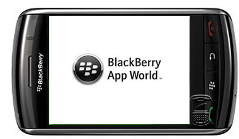 In the case of RIM, 2010 has been a very good year for the smartphone manufacturer. Not only have they remain at the top of the smartphone leaderboard in the US, but they have also managed to ditch their image of only being a business phone. Instead RIM is increasingly being used for mobile browsing, as reported by a Bango study earlier this year. RIM is also fighting strongly in the mobile apps battlefield with the other smartphone contenders. Despite iPhone and Android's popularity in the mobile apps market, RIM is far from feeling nervous, their BlackBerry App World has proven to be very successful among developers, with an increasing number choosing the platform to distribute their apps. They have also taken the clever step of enabling on-bill payments on the app store, through a recent integration with Bango Payment – Bango is the merchant of record for carrier billed transactions. In addition, RIM has been working hard to help developers make money from their apps. They recently launched an advertising service for developers – the BlackBerry Advertising Service – which allows developers to monetize their apps by offering the ability to add advertisements in their apps.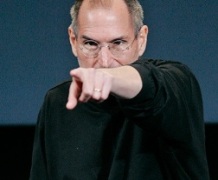 And Apple? Oh well that's an interesting story. 2010 has been the year of the iPhone, developers frustrations, the iAd and of course Steve Job's rants. Yes, rants, with iPhone losing ground to Android, web browsing from Apple on the decline and the widely reported iPhone 4G problems, it seems that Steve Jobs has been feeling the pressure. And as the best way of defense is attack, that's exactly what he's done. Unfortunately RIM and Google have both been at the receiving end of it but they haven't kept quite. Will 2011 be the year of the calm after the storm for Apple? It's not long until we find out…