It's the "simplicity of sharing"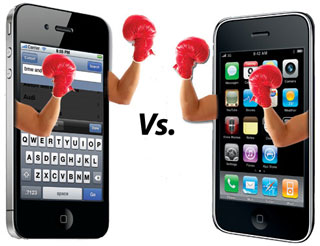 There's a storm brewing over how mobile phone users spend their time on-line. In recent days an increasingly public argument has developed – claim and counter-claim – on how you measure the consumer appeal of the mobile web versus an app.
The storm began just over a week ago with a report published by app analytics firm Flurry, which claimed that mobile phone users spend more time with their apps than on the web. Mobile browser provider Skyfire hit back a few days later, arguing that Flurry's decision to publish the number of minutes an 'average' user spends with an app, compared to some off-the-shelf web browsing data published by comScore, was quite misleading.
At Bango, we process payments for mobile apps and from mobile websites, and our measurement tools are used by many businesses that run both apps and websites side-by-side. So we decided to compare like with like. Before revealing what that shows, let's conduct some critical analysis of the arguments thus far.
Skyfire argues that Flurry is not comparing like for like – different kinds of users with different kinds of devices are all rolled-up on the comScore browsing data, whereas the app numbers are skewed towards the 30% of the market that uses a smartphone today.
Flurry's view is that if users spend more time with their apps than they do browsing, they must like their apps better. There are a couple of cornerstone comments worth making. There may be around half a million apps out there today, between all the app stores. By 2009 there were already over 100 million active websites according to ICANN (three quarters of which are dot com commercial domains). So even if we take this pre-app store count of websites, there is a 200x difference in the coverage provided by web over apps.
But if a user could get to either on-line experience – as smartphone users can – what do they prefer? You can only really answer that question by asking users, but looking at Bango's data we found out that if you take a 3rd party proposition delivered as an app, and compare traffic with the same proposition delivered as a website, the website attracts 24 times more unique visitors on a monthly basis. We also found that mobile websites on average received 12 times more visits per month than the corresponding app.
Finally on the question of which users prefer, we found NO conclusive evidence that either the website or the app was intrinsically more appealing. In fact we found some websites where users spent more time over a month because they visited it more often, and some apps that seemed more appealing because the user spent more time per visit in the app, but visited it less often.
But the most telling point Bango Analytics reveals is how much mobile traffic is being driven to web pages by social media. Using the referrer reports that Bango Analytics provides we see how people get to their apps and mobile sites. The number of links into mobile websites from Twitter, Facebook, BlackBerry IM, and other social media is incredible. Everyone that follows these links gets taken, of course, to a mobile web page, not an app. That's what's driving the resurgence of the web amongst mobile phone users.
Last September Evan Williams revealed that 25% of tweets contain a URL. With over 200 million tweets a day, that's a lot of links being promoted, shared and followed. So the Bango view on the great debate (apps versus web) is that the real difference with the web is, as ever it was, the simplicity of sharing.