Last week BlackBerry celebrated the 5th anniversary of the BlackBerry World storefront. They've released an infographic to coincide with the anniversary, highlighting its growth, including the success of operator billing. In BlackBerry's own words:
"We… set out to ensure purchases were simple, especially for emerging markets. This led to our decision to invest aggressively in carrier billing. Today, we are a global leader in this respect – 77 partners in 51 countries around the world offer carrier billing".
Bango's mobile payment platform enables operator billing in BlackBerry World. We work for most of the world's leading app stores, providing a unified and direct integration into mobile network operator billing systems worldwide, to enable one-click payment for apps, music, games, and other content.
Through Bango's technology and partnerships, operator billing has become a competitive payment product, surpassing the user experience provided by cards and other payment methods.
Check out the infographic and BlackBerry's blog post here!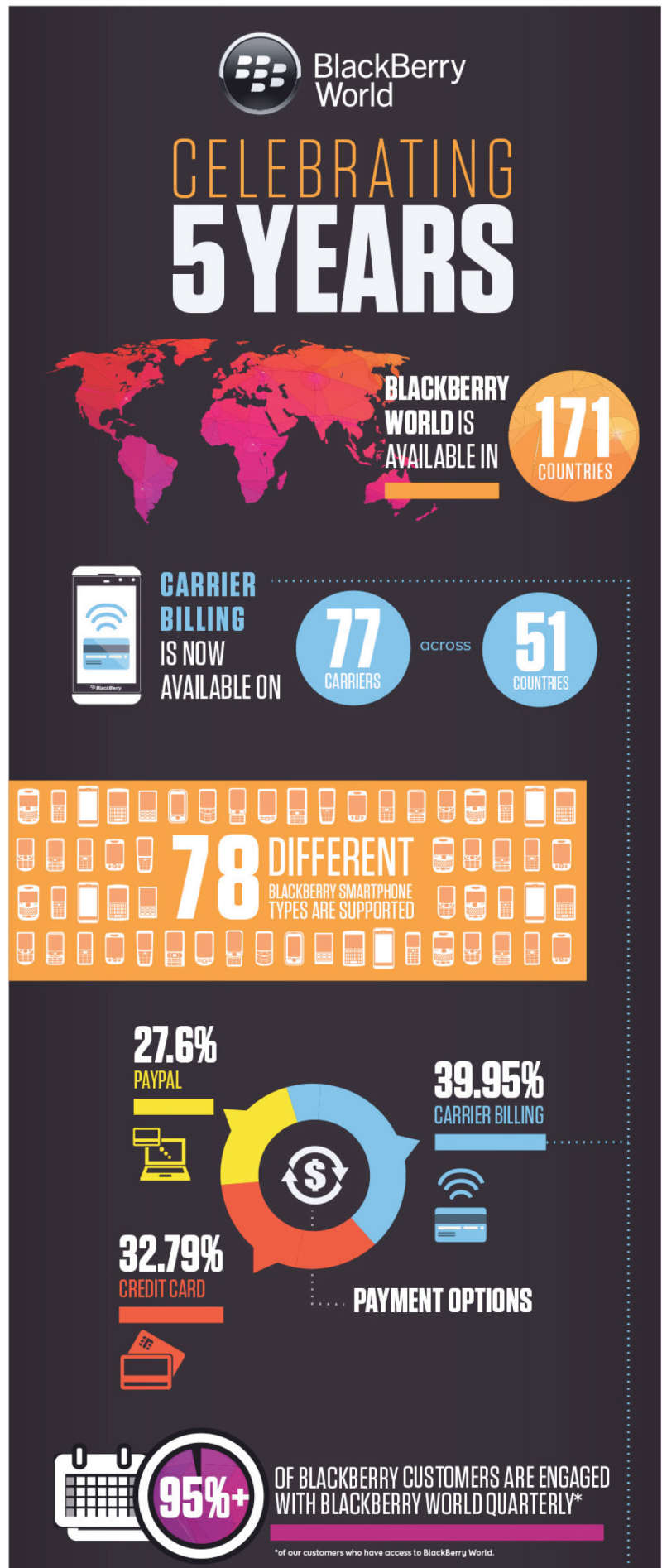 Image Courtesy of Blackberry.