Deliver the best results from your bundling and resale
Equip yourself with the information you need to become a bundling and resale superhero, one that stands out amongst the competition for delivering an unbeatable customer experience.
Telcos, retailers and other mass market consumer businesses can supercharge their bundling and resale initiatives with this expert guide. Full of practical guidance learned from years pioneering bundling and resale services from Amazon, Spotify and Microsoft.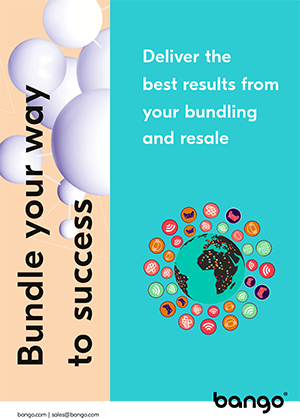 Here's what you'll learn:
The foundations for success to deliver the best offers that are most relevant and timely
Why a data-rich platform generates the highest ROI on your bundle and resale offers
How to harness the power of data to drive usage and maximize customer retention
Proven strategies to inspire loyalty to your own services
The benefits of driving third-party offer uptake and delivering a smooth trial to paid customer journey
Download your free copy to win, retain and monetize more customers with your bundle and resale offers.
Bundle your way to success