Like insurance policies, once a customer has set up a communications package and a payment plan, there's really no need to think anymore about their telco provider – unless something goes wrong, or they find a cheaper option.
But that's not a good situation for telcos to be in. To engage and retain customers it's essential for telcos to stay relevant, maintain a positive dialog, reinforce their value and upsell. But why should customers take notice? What's going to pique their interest and persuade them to re-engage with their comms provider?
In the past few years, telcos have begun to evolve their thinking about what value-added services means to customers. Ten years ago, a telco promotional bundle featured a data allowance, hundreds of minutes of voice calls and a bucket of text messages at a fixed monthly cost. Today, the perceived value of these services is low and would generate little excitement with customers. Instead, what telco customers respond to is the increasing variety of products and services they can enjoy online. There's a rapidly growing list of entertainment, productivity and lifestyle subscription services available for customers to enjoy, which telcos can bring into the mix, making it easy for customers to engage, subscribe and manage.
Parks Associates research shows that in Q3 2021, the average US internet household subscribes to about 4.4 OTT services. Disregarding the 20% of households with no OTT subscriptions, that average jumps to nearly 5.7. J.D. Power in 2021 showed that 36% of streaming services are consumed on mobile, second only to smart TV with 40%. That places the telco in the best position to establish themselves at the heart of the customer subscription revolution.
A recent West Monroe poll showed that on average a consumer spends $273 per month on subscription services, with mobile phone and broadband being among the highest value items. Deloitte's Digital Media Trends report shows 37% of US adults cancelled a subscription service in the six months ending Dec 2021. However, most of those cancelling a service also added one in the period, with only 4% cancelling and not adding another. This volatility provides telcos with a unique opportunity to get noticed and attract customers. Locking them in with simpler, more cost-effective ways to discover, sign up and manage their growing range of favorite subscription products.
Many telcos have already taken the first step to bundling and offering attractive third-party subscription services. However, in a competitive market a simple offer for Netflix or Spotify is no longer competitive enough. Customers want choice and centralized control. The factors determining which telcos win customers' attention (and their spending) include product range and variety, targeting, delivery of creative offers that stand out, and the simplicity and speed to evolve subscription offers, bundles and add-ons to support customers' changing interests and preferences. The data shows that customers with additional third-party products added to their accounts stay longer and churn less.
This is a new opportunity and a new challenge for many telcos. So, which telcos have doubled down on the bundles, offers and add-ons business? Take a walk through this selection of enticing customer offers from a global array of telcos.
Singtel
Singtel delivers a 'suite' deal to its customers with Microsoft 365, the defined workplace software productivity suite. Singtel customers can simply click to activate M365, paying nothing for 3 months, then adding the cost to their phone bill without having to set up a separate billing relationship with Microsoft.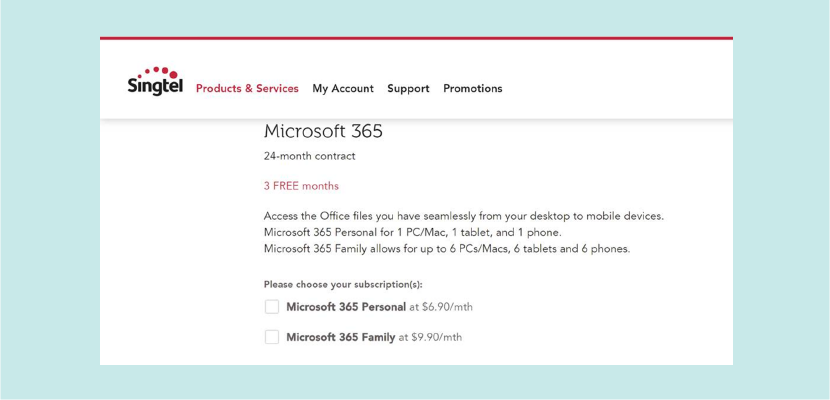 KDDI AU
KDDI AU customers in Japan can add one of these subscriptions to their AU phone account, and KDDI adds Amazon Prime for free!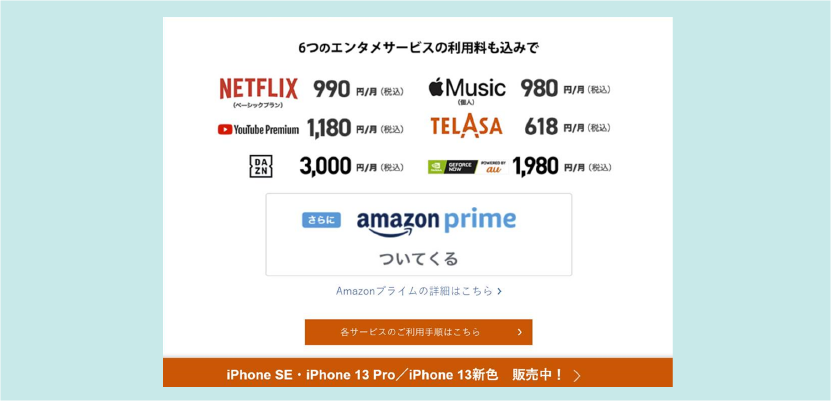 Verizon
Verizon customers on its bigger plans benefit from a juicy range of entertainment and other services. With +play, Verizon subscribers have a simple, integrated way to discover, add and manage all their entertainment, productivity and lifestyle services through one bill.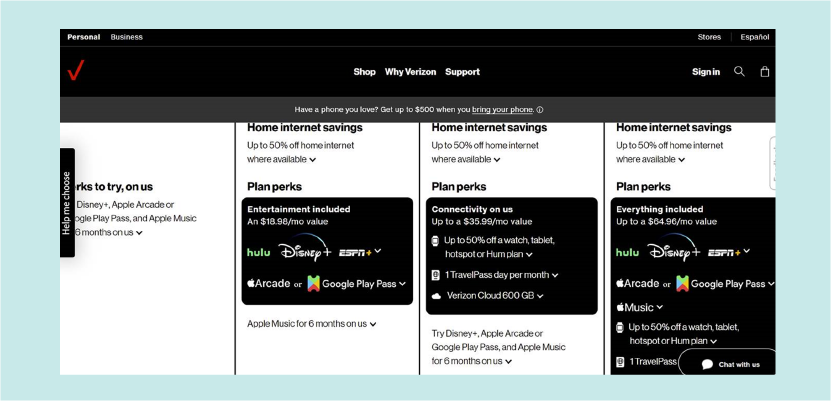 Bango enables telcos like Verizon, T-Mobile, BT and more to deliver an exciting variety of products and services to their customers quickly, easily and at scale. Contact us to find out more.